We accept shipping addresses in Hong Kong and Macau. Overseas buyers can
contact us
for more information.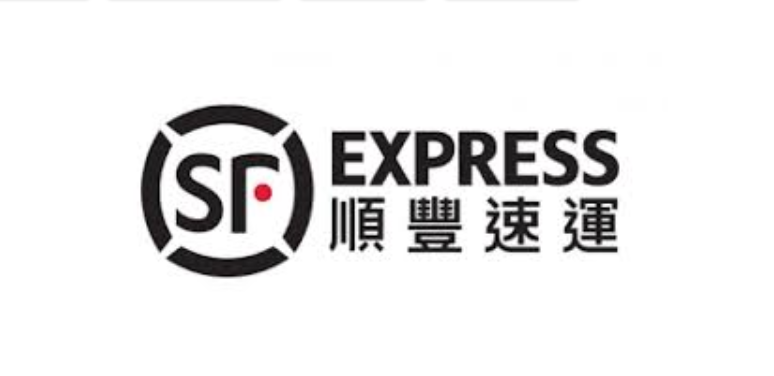 Hong Kong & Macau: Free Delivery on Orders above HKD$500 (after deducting promotional discounts/offers & store credits) - Door-to-Door Delivery/SF Stores/Service Centers/EF Lockers/7-11 & OK Convenience Stores
HK & Macau-
SF Express-Door-to-Door Delivery/SF Stores/Service Centers/EF Lockers/7-11 & OK Convenience Store
In normal circumstances, we will ship within 0-2 business days after receiving the payment. Where feasible, we will maintain shipping out all orders that are paid before 12pm from Monday to Saturday.
Orders will be shipped out via SF Express. The general delivery time is 1-3 business days. Due to the outsourcing of the delivery service, the actual delivery time and its services are beyond our control.
Milky Mama is not responsible for the situation and we recommend that guests submit their orders and payment as soon as possible.
Hong Kong. Macau: Free shipping to home or office / SF Store / SF Service Center / EF Locker / Convenience Store
For inquiries about the scope of SF Express services, guests can visit
here
or
contact us
for more information.
The expenses incurred after the goods are sent (for example: customer needs to change the delivery address, surcharges for storage of goods), and taxes (for example: customs duties, customs duties and value-added tax) will be paid by the customer.
SF Express has added a "Shipment Storage Surcharge" from November 1, 2017.
The free shipping period is 6 days from the day the shipment arrives at the pick-up point or the customer is successfully contacted. If the customer fails to pick up, a shipment storage surcharge will be charged on the 7th day for pickup / Charges will be charged on the day of delivery. Please see
here
for details.
* If the product is sent by SF, customers are advised to go to the SF website to track the package, because the SF system may sometimes fail to send out SMS.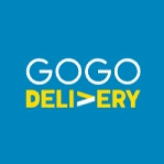 Hong Kong: Administrative Service Fee: $100-Deliver immediately
HK-(Express Delivery) GOGODelivery-Instant Delivery [Only for Orders Paid before 3PM from Monday to Friday]
***<Free Delivery for orders over $500> is NOT applicable for this special delivery service***
Fixed administrative service fee: $ 100
If you select express delivery, please Whatsapp/Signal us immediately (54990877), we will immediately pack and arrange GoGoDelivery to deliver. We will provide a tracking link for you to check the location of the delivery person.
Please check the following GOGODelivery non-service areas before choosing this delivery service.
*** GOGODelivery non-service area
Eastern: Tai Tam Road (Chai Wan Section)
Southern: Cape D' Aguilar
Wan Chai: Mount Butler Firing Range
Kowloon City: Fei Ngo Shan, Kwun Yam Shan
Kwai Tsing and Tsuen Wan: Tai Mo Shan, Tso Kung Tam Outdoor Recreation Centre, Muk Min Ha Tsuen, Shing Mun Reservoir
Tai Po: Sam Mun Tsai, Tai Mei Tuk, Brides Pool, Tai Po Wun Yiu Road,Kadoorie Farm and Botanic Garden, Ng Tung Chai, Tai Po Fung Yuen Road
Northern: Sha Tau Kok, Kwu Tung,Wo Hop Shek Cemetery, Ta Shek Wu, Tsiu Keng, Luk Keng, Wu Kau Tang, Sheung Shui Wa Shan, Ping Che, Ta Kwu Ling, Sandy Ridge, Pat Sin Leng, Lung Shan Temple
Yuen Long: Fairview Park, Palm Springs,Mong Tseng Wai, Nim Wan,Sheung / Ha Pak Nai, Pat Heung, Mai Po, Nam Sang Wai, Tai Tong Lychee Valley, Tai Tong Country Park
Tuen Mun: Tuen Mun River Trade Terminal,Lung Kwu Tan
*** If the instant delivery fails due to the following reasons, the order will be changed to SF Express - Hong Kong Address ( paid upon receipt / free delivery when purchase over $500*), we will refund the administrative service charge by Payme / bank transfer / E-shopping voucher upon confirmation with customer 
1. There is no delivery person taking up the order
2. Under extreme weather,it is not safe to  arrange GogoDelivery service
3. Our shop suddenly receives excessive orders and cannot arrange express delivery
4. The total volume of the ordered goods exceeds the limit: 60x60x60cm

Fitting appointment at Milky Mama Workshop @The Rainbow
To ensure our system will hold the stock that you wish to fit or buy, please submit an order with the items you are interested (Don't select Credit Card Payment). After submitting the order, our system will hold the stock for you.
Our staff will make an appointment with you via Whatsapp, if whatsapp is not available, we will contact via email.
We will prepare the items before your visit.
***Fitting service is not applicable to baby clothing
Milky Mama Workshop: Rm809, The Rainbow, 22 Wang Yip Street South, Yuen Long (2 minutes walk from Long Ping West-Rail Station, the building is opposite to The Spectra)
Fitting Timeslot: 45 minutes
Tuesday to Friday 11am-4pm; Saturday 11am-3pm
Payment Method: Payme/Cash/Wechat Pay/Alipay

Collect at Workshop (The Rainbow, Yuen Long)
After placing the order, our staff will make an appointment with you via Whatsapp, if Whatsapp is not available, we will contact via email.
Pickup location: Milky Mama Workshop
Address: Rm809, The Rainbow, 22 Wang Yip Street South, Yuen Long (2 minutes walk from Long Ping West-Rail Station, the building is opposite to The Spectra)
Collection Process: Staff will check the order number, telephone, and email address with you
Available Time-slot: Monday to Friday 11am-7pm; Saturday 11 am-3pm